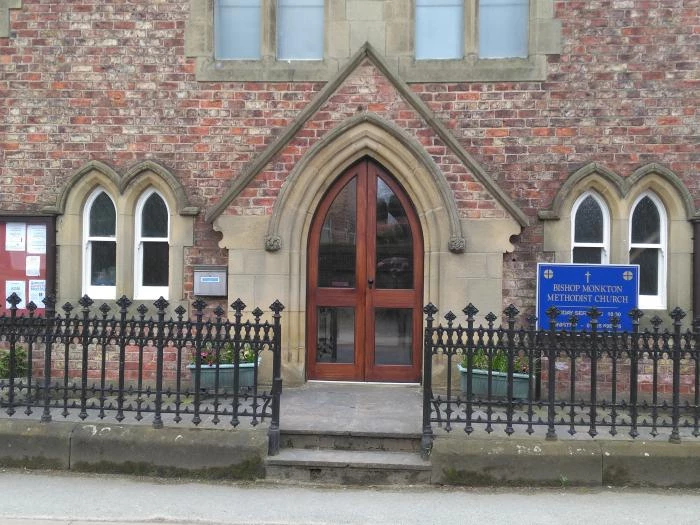 Some news from Bishop Monkton ... Thank you Rodney.
Bishop Monkton Methodist Church
is in lockdown, but very much alive.
Unable to use the Chapel, 10.30 on Sunday morning will find many members, in their own homes, following an act of worship prepared weekly by the Rev Helen Bell and circulated by email to some 27 homes and by hand delivery to a few more. Not only does this enable us to worship God in hymns and prayers, bible reading and meditations, but it also gives us a sense of togetherness, enhanced by the thought that members of Helen's other churches in Ripon and Boroughbridge are using the same material.
Then on a Sunday afternoon we receive from Rev Leslie Newton, Chair of the Yorkshire North and East District of the Methodist Church, a newsletter and devotional material to use during the week, with the background theme, Love, Pray, Give. This carries many hints to enrich our prayer life. We also continue to pray for key workers and families and especially those who have lost loved ones
Whilst our plans to make the premises more accessible to the community are on hold, our Senior Steward, Angie Archbold, is the driving force behind the very valuable Village Support Group during the Corvid19 crisis. As reported last month, the Singing for Fun Group continues, by Zoom, on a Thursday evening. Many members joined the VE Day Anniversary party, remembering all who died and who are currently serving our country.
The 1st May, saw the Circuit Superintendency pass from Rev Pat Malham to Rev Gareth Baron who is Minister at Bedale. Pat, who was our Minister some years ago, is retiring. Though we were unable to have a farewell service for her we did send greetings and gifts.
Finally we are being asked to contribute to Christian Aid week on line as planned events have had to be cancelled. www.christianaid.org.uk.