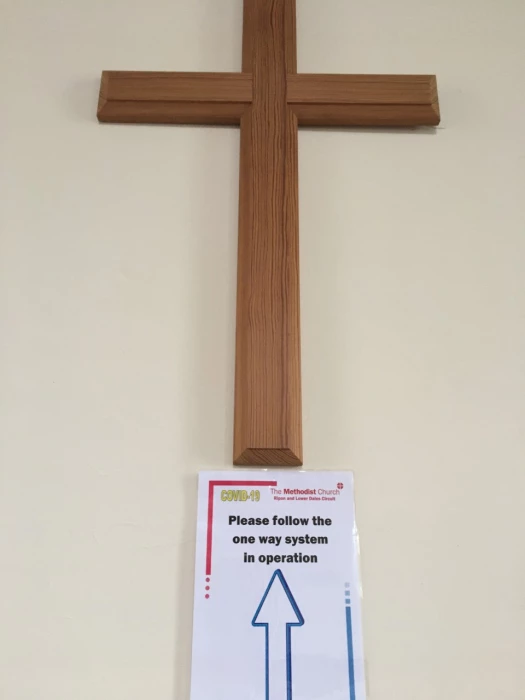 We were very pleased to have our first post Covid service this morning 6th September in the Chapel. With Richard Clark preaching, we had a total of eight people present.
A little strange without singing, but I did hear some muffled voices as the music was playing.
All present were very glad to join together again in worship
Another strange thing was that after the service I was just putting the music discs away when I noticed that everyone had disappeared.
On going outside I found that they were all stood well apart with hymn sheets and started singing one of the hymns. Covid rules were well respected.
It seems that Finghall can't have a service without song!
Alan Davis